Dear Church Family,

Well, I'm sure glad I don't live inland where the temps have been 109, 107, etc in North County this week! Yikes!
Here are your updates for the week of June 30, 2016.

Thursday, June 30th: The parish office will close promptly at
​12 noon so I can attend the Parish Administrator's Networking Meeting in San Luis Obispo. The office will reopen on Tuesday, July 5th.

Friday, July 1: FYI, the two small offices in the lower building will get their carpets shampooed. Please be patient with the various items that will need to be temporarily located in the Library/Chapel while the work is being completed.

Sunday, July 3: One service only, at 9:30 am. Please give Father Barry a warm welcome. It is also Birthday Sunday, as well as Last Chance Food Sunday for donations to go to next Thursday's food distribution program. (Thank you, Leonard Kohout, for coordinating that effort.)

Monday, July 4th: Have a wonderful Independence Day! Senior Nutrition will be closed for the holiday.

Tuesday, July 5 at 10:00 am: Grief Group facilitated by MFCC Diane D'Marco, here at St. Paul's.

Wednesday Bible Study will be facilitated by Gay Blundell. Thanks Gay!

Sunday, July 10: Father Brian returns!

Have you checked your mail folder lately? Folders are now located in the oak cabinet on the altar side of the Library/Chapel.

Please check the Parish Hall bulletin board for time-sensitive event announcements.

Congratulations to The Rev. Donna Ross for completing this wonderful altar frontal that will be blessed and used at Convention this year. More info on this beautiful piece soon!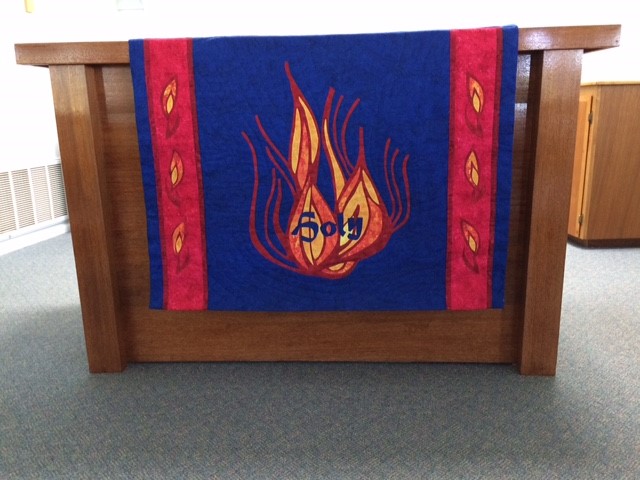 Have a wonderful rest of the week and Happy Independence Day on the 4th!


​

Michelle Costa
Parish Administrator
St. Paul's Episcopal Church
805.927.3239