​August 31, 2017

Hello Everyone,
​

​Here on the Central Coast, we are grateful for mild temperatures and tame skies/air this week. We pray for our brothers and sisters whose lives, homes, and livelihood have been destroyed or endangered by Hurricane Harvey, and for the disaster workers and public safety personnel on the ground giving aid.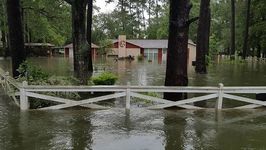 ​
Hurricane Harvey: Many waters cannot quench love, neither can floods drown it.
(Song of Solomon)
Episcopal Relief and Development invites you to join in prayer and support for communities affected by Hurricane Harvey. Our donations to the Hurricane Harvey Response Fund help ER&D partners provide emergency assistance to victims in the communities impacted by this historical disaster. Pick up a donation form in the sanctuary, visit our website or Facebook page, or visit ER&D directly at
www.episcopalrelief.org
Note: According to Charity Navigator (
https://www.charitynavigator.org/
) which lists the top charities (3 or 4 star ratings) in a variety of categories, the ER& D is rated a 4-star charitable group, with 84% of their funds going directly to their programs, and a low 5.7% going to administrative costs. Other small amounts go to fundraising, etc. Thanks, Bob C. for reminding us how great of an organization it is.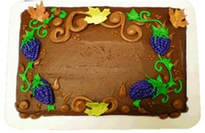 September 3, 2017: 9:30 am service, followed by Birthday Coffee Hour. It is also the final Sunday to donate non-perishable food for the September food distribution.
​​
​Thursday, September 7 –The office will be closed so I can attend a funeral.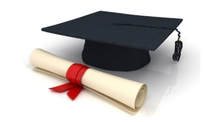 ​September 17, 2017: Father Brian and our entire congregation will share in the honors of the conferring of his degree (Yes, we all helped make it happen J) at the 10:30 am service. Afterward, a reception organized by Nancy Allen. Please plan to join in the celebration as we congratulate Father Brian for completing his degree program.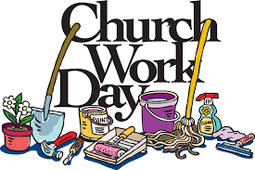 September 23, 2017, 9:30 am -Fall Beautification Day:
Volunteers are needed to weed, rake & bag leaf litter/trimmings, prune dead blossoms, and more. Nothing too complicated or strenuous. Please bring your own rakes, gloves, pruning shears, water and sunscreen. Parishioners living in the
Lodge Hill or Marine Terrace
neighborhoods can also support the cause by donating space in their green waste cans the week following the clean up, and setting them out for emptying, which would save the church dump fees.
A Garden of Eatin' BBQ,
sponsored by the Men of ABC, will be included in the day's activities; so please commit, in advance, by calling or emailing Mary Brockman: 924-1450 or
mary-brockman@att.net
​

Say "Cheese", then Eat Pie! On Sunday, October 1, immediately following our 9:30 am service, we will all pose for a group congregational photo. The photo is our gift to Father Brian for receiving his doctorate, and also commemorates his transition from priest-in-charge, to rector. The photographer will not be taking individual photos, as our contract does not include that, however, there will be an opportunity to order the group photo through the church once the proofs have been provided to the office. Following the group photo, we will all kick off Stewardship season with our traditional Pie Social, so please plan to attend all of the haps on October 1.


​
Mark your calendars: The Rev. Donna Ross will begin a new series on Wednesday, October 4, that will run monthly on every "first Wednesday" at 2 PM. More info soon!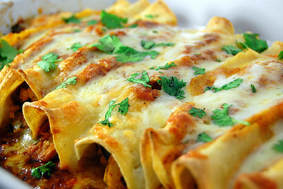 ​The "whole enchilada" on this year's Canterbury fundraiser: Sunday October 8 at St. Stephen's. The fundraiser will be an Enchilada Festival, where vendors from around the County will compete for Best Enchilada. There will also be a Silent Auction & Raffle as parts of the fundraiser.
Stay tuned for additional details.
Update on Marian Ross, from D and R Ross: "Our daughter Marian called, after her first follow-up appointment with the surgeon. The surgeon not only says she's "recovering beautifully" but also that she's "cancer-free". We are overjoyed, and we are so grateful for all your prayers and support over the past weeks. With love and thanks, Donna and Rob"


Wishes for a Speedy Recovery to Anne H. Smith who had a fall this week, and to Dick DeLauer who has fractured vertebrae in his back.

​Many thanks to Frank Schutz who refinished the top of the table in the administrative office entry, which is now scratch-free.


Good luck to Jim Wilson and his fellow Lions as they prepare for this year's Pinedorado festivities.

Enjoy!

Michelle Costa
Parish Administrator
St. Paul's Episcopal Church
805.927.3239
​