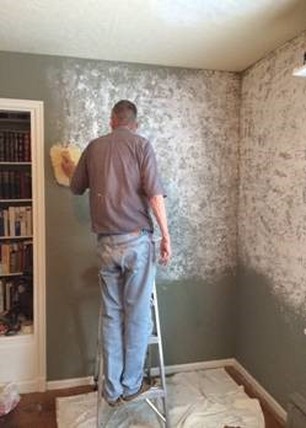 Dear Church Family,
Did anyone else notice the brief showers we had this morning?
Let's hope more rain is on the way.
Here are your updates for
September 25 through October 2:
-This week we welcome Father Lyle Grosjean
( pronounced Groszhawn) as our supply priest. His wife, Sue, may also be here. Ushers-please make sure he has access to the sanctuary 30 minutes prior to the first service. Thanks! Flowers this week are provided by Bill Baker, in consideration of those who struggle with remembering when they're supposed to provide altar flowers. (His words, not mine!)
J
Sunday September 28 is also Last Chance Sunday for cash or food donations for the monthly food giveaway program.
The volunteers now bag and distribute the groceries all on the same day, beginning at 2:15 pm on the first Thursday of each month. Please help in whatever way you can.
-Our water tank has arrived
and will have the finishing pieces of hardware installed over the weekend. Many thanks to Karen Pearson and Jeff Rodriguez whose help with filling the tank to get things started is much appreciated. We will still need water haulers in the future. Contact Barbara if you can help.
A note from Vivian Russo:
Dear Michelle: I wish to thank you for your visits to the hospital and more importantly for your prayers. I am home now and expect to begin physical therapy for balance and strength next week. It will take a while… Thank you again
and a big thank you to all of St. Paul's for prayers.-
Vivian
-A letter from Bishop Mary
thanking us for our Bishop's discretionary fund is now posted on the Parish Hall bulletin board. The collection yielded over $800.00, thanks to our various generous congregation.
Special Collection on October 5:
Our diocesan young-adult missioner, Maurice Dyer, plans to return to South Africa for another year of service through the Episcopal Church's Young Adult Service Corps (YASC). The special collection, coordinated through Canterbury, will help fund his efforts.
Please make your separate check out to St. Paul's, memo line Youth Mission and place it in the special collection envelope that will be found in your bulletin on October 5th.
So far our deanery has raised $1,000.00 for Maurice's mission.
Speaking of Canterbury and October 5th…
There will be a Canterbury fundraiser BBQ, Silent Auction and Drawing on October 5th from 4 pm-6 pm at St. Peter's in Morro Bay. BBQ includes Tri-tip or Chicken, Coleslaw, Beans, Dessert, and a Drink. Cost: $10 before October 1, $12 at the door, $8 per child.
Tickets for dinner or drawing available from Lorienne Schwenk in Cambria: 805.203.5196.
Getting to know you…
Guess whose uncle was the first rector of a Southern California Episcopal Church, whose Parish Hall now bears the rector's name?
The answer will appear next week. If you have an interesting or unusual factoid to share with our church family, just email it to me and it may appear in an upcoming weekly update.
Updates to the Phone Directory are in progress.
If you have moved or changed a phone number or email address in the past several months, please contact the office ASAP so we can make the changes prior to publishing the directory. We have had SO many changes in Vestry members, new parishioners, etc, that I will probably not wait for the new rector's arrival to distribute the new document. (Lots of new birthdays, too!)
ROSIE AND JEREMY
…I need your new address again! Sorry!
Father Fred update:
I have heard from Father Fred 2 or 3 times, mostly as photos being sent. With email it will be easy to stay in touch, and he continues to receive our weekly updates. (Hi Fred !). The photo shown below is of Fred applying a wall treatment to his den, a place which promises to be a nice spot where he can spend lots of time writing. Enjoy the photo, and enjoy your weekend!
Michelle Costa
Parish Administrator
St. Paul's Episcopal Church
805.927.3239