The Labyrinth at St. Paul's
---
​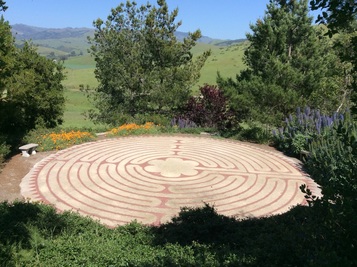 The Labyrinth at St. Paul's Episcopal Church was blessed and dedicated on Sunday, June 5, 2005. It is a replica of the classical eleven-circuit design embedded in the floor of Chartres Cathedral near Paris, France around the year 1220. The Labyrinth is a sacred place, a spiritual tool meant to awaken us to the deep rhythm that unites us to ourselves and to the Light from within. Walking the Labyrinth becomes a metaphor for our journey through life and builds a sense of relationship....to people, to creation and to the Divine.
---
---
Veriditas
---
Veriditas
is dedicated to inspiring personal and planetary change and renewal through the labyrinth experience. We accomplish our mission by training and "Our Vision" is that the labyrinth experience guides us in developing the higher level of human awareness supporting labyrinth facilitators around the world, and offering meaningful events that promote further understanding of the labyrinth as a tool for personal and community transformation.we need to thrive in the 21st century. For more info:
www.veriditas.org
---
---
Pilgrims' Experiences

---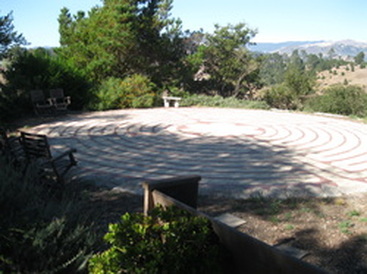 The labyrinth is not holy in itself, but what can happen on it is holy. It is a joy to share with you that people are experiencing renewal of spirit on the St. Paul's Labyrinth. These stories have been related recently by people of different ages and backgrounds.

A young man came to visit his grandmother and shared with her his sense of depression. Because she had walked it herself, she suggested that he try walking the Labyrinth. After returning home he called to let her know, he realized his depression was gone.

A mother, whose child was ill, had a heavy heart so she came to St. Paul's to walk the labyrinth and pray in the Quiet Garden. Her daughter's condition had not changed, but this woman had a new found feeling of well being.

A woman came to Cambria on a retreat. The leader let the group know about our labyrinth, so she came to walk it. Her experience was so positive that she came back on Sunday, the last day of her retreat, just to see what kind of people worship here.

An artist was "feeling dry" and found her creative imagination again by walking the labyrinth.
---